Ruth Shilling, All One World
This webpage is a listing of links to Ruth Shilling's activities.

Egypt Tours with Ruth Shilling and All One World. Slower-paced small group tours with special permissions (like a visit inside the Great Pyramid with just our group), our own private Nile Cruise boat, and longer visits at the antiquity sites.
You'll have time to marvel, photograph, and let it all sink in. Come join us this 2019-2020 Season!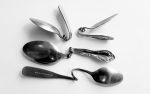 Spoon Bending and Manifestation:
Yes, You Can Do It!
Sunday, July 21, 2019, 2:00-5:00pm
Spoon Bending is soooo much fun! Everyone does it, so that includes YOU! And if a rigid spoon can bend, maybe there are other things in your life that can change, too.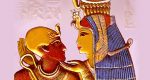 Ancient Egyptian Gods & Goddesses
Sunday, July 21, 2019. 7:00-10:00pm
A slide show with explanations about the deities and the symbology of their names is followed by a guided journey into the Great Pyramid. Buckle up for an adventure wrought with possibility!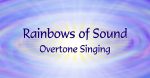 Rainbows of Sound: Overtone Singing
Sunday, August 25, 2019, 7:00-10:00pm
Just as a crystal separates white light in a rainbow of colors, we can separate the tonal colors of sound through overtone singing. This has a transcendent quality to it, so has been a spiritual practice in some traditions. Become the crystal that you are and reveal the sacred sounds within you!

SpiritualMedium1.com describes the private sessions with Ruth. Most of the sessions are done by channeling the wise and loving guides and teachers.
Note: No future predictions or medical advice.
Ruth's BLOGS

LovingWiseOnes.wordpress.com has transcripts of the channelings that Ruth has done for groups of people. These are organized by date and separated by topic.

FlowOfWellBeing.wordpress.com is a blog fostering a greater awareness of the ever-present flow of well being. The posts are by Ruth and include personal development and spiritual growth topics.

Explained4U.worpress.com is another site with channeling from the loving wise ones, but the focus of this site is the teachings that come to Ruth for her own growth and development on her path in life (not the group channelings).

10-card set with an additional Explainer card. One card for each deity with a photo, their ancient Egyptian hieroglyphic name, their contemporary name, and one of their titles. There is also a message from each god or goddess at the bottom of each card.

VIDEO with Ruth explaining the cards on YouTube.
Details at: godsgoddessescards.com
BOOKS by Ruth Shilling
Through A Medium's Eyes: About Life, Love, Mediumship, and the Spirit World. Volumes 1-3. Print books and eBooks.
Time and Space in the Temples and Pyramids: All One World Egypt Tour
SUCCESS with the Violin & Life: Strategies, Techniques, and Tips for Learning Quickly and Doing Well
"Color It True" Manifestation Mandalas: Adult Coloring Books. Volumes 1-4
MORE BOOKS Published by All One World Books & Media
Accessing Guidance: Intuitive Linked Communication (ILC) by Frank DeMarco (Author), Ruth Shilling (Foreword)
Sculptures, Paintings, Inspired Words by Anne Mimi Sammis (Author), Ruth Shilling (Foreward)
FACEBOOK Topic Pages & LinkedIn
VIDEOS – Ruth's YouTube Channels